Wow! Have things changed since last we spoke!! Who would have thought that we would be ordered to Shelter in Place (SIP) because of a horrible virus that has affected every person in this world? Not me. I, like all of you, have been doing everything I can to stay safe. It hasn't been easy. I miss my family since they live so far from me. I want to travel. I miss my friends from overseas. I want my business and all my friends' businesses to thrive again. I want to sit in my friend's bar and share a beer or dram with my friends and give them a big hug when I see them. I want kids to go back to school. It has been very hard. But here we are.
I had started working on some new recipes just as SIP was starting so it actually ended up being a good time to concentrate on developing some new flavors and working on the recipes. I would drop off jars of jam with my test recipes at friends' doors and ask them to report back on what their response was to the new flavor combinations. Thankfully they were all happy to help and I appreciate them so much. After many batches and recipe changes, I have the new flavor of jam and it is delicious!! Let me introduce you to Peachy Mango Madness!!! It is so good!! Good Madness!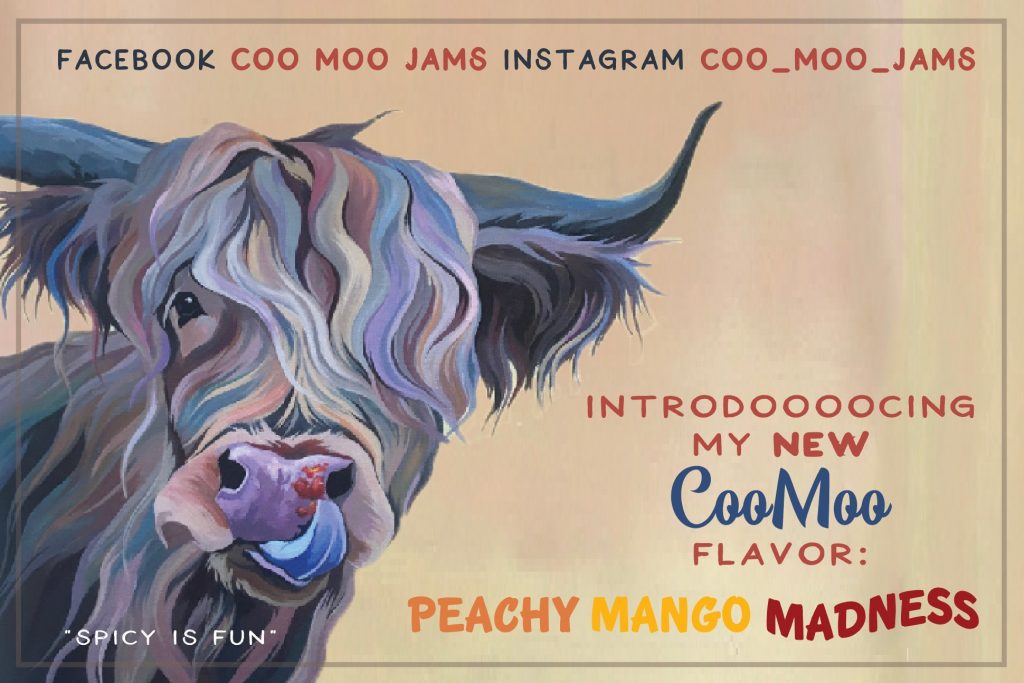 Peachy Mango Madness is a combination of wonderful sweet Peaches and smooth succulent sweetness of the tropical Mango. I tried each fruit by itself, but I kept coming back to the wonderful combination of these two fruits together. I kept some of the ingredients from Apricot Habanero such as the red onion, red bell pepper and vinegar. These ingredients just add another level of flavor that is hard to beat. When it came down to adding spice and heat, as I like to do, (remember spicy is fun) I decided on the Aleppo Pepper. This pepper is used as a spice, primarily in Turkish cuisine, Middle Eastern and Mediterranean Cuisine. It is also known as the Halaby pepper. It is a fairly mild pepper but the heat builds slowly. It has a fruity raisin like flavor. I loved the flavor of the Aleppo pepper but added a little more kick with the addition of the Cayenne Pepper. It turned out fantastic I hope you enjoy this Madness as much as I did in making it.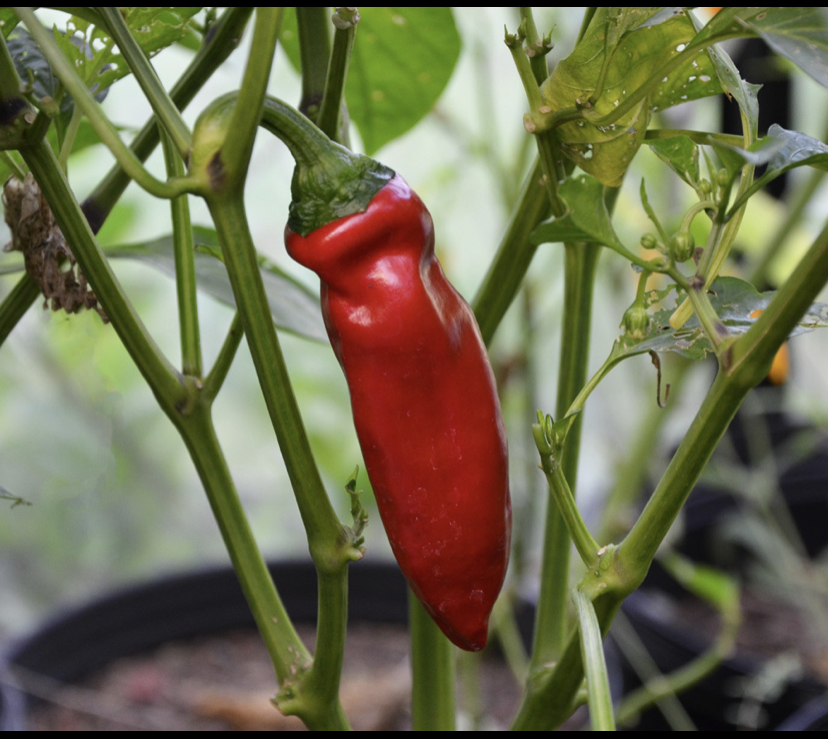 Please also stay tuned because I will be adding recipes to the website very soon! I am working on the next flavor that should be out before Christmas. I am so excited about this flavor it will be hard to keep my excitement to myself!
So in the meantime as we continue to SIP please enjoy a some Peachy Mango Madness! It will help I promise! Please stay safe and virtually hug and send kisses to everyone you know and enjoy some Coo Moo Peachy Mango Madness and Apricot Habanero Jam! We will get through this together!
MOO HOO!!!
Julie
One more thing…….
When I wrote this blog back in August my biggest Jam Fan was so excited that I was introducing my new flavor.  She loved that I started this business. She was proud of me. This fan is my Mom.  Her name is Annalee Langnau.  She passed away a few days after I wrote this blog.  I need to tell you a little bit about this amazing woman.  She was beautiful.  She was the kindest woman I ever knew.  She was strong and smart and so unselfish.  She did everything for her family which extended to friends, her church and often strangers who became family.  She taught me how to stand strong, to love unconditionally and give to others.  She raised my siblings and I by herself after my parents divorced and through the toughest times in her life she stood strong with dignity and grace.  She gave her life to the love of her God and her church.  Through the toughest times of my life she encouraged me to do the same.  I don't think I have done it as well as she did but I will spend the rest of my life trying to live my life like she did.  On the day before her death I was able to tell her those exact words.  I told her how much I loved her, what a wonderful mother she was and that I would love to be half the woman she was.  She looked up at me and moved my hair out of my tears and told me I already had.  No way Mom.  I have so much more work to do.  Thank you.  Thank you for loving me, for teaching me, for giving me the best example of a woman to strive for. Thank you for being my biggest supporter and for being my biggest Jam Fan.  I love you.