EASY COO MOO CHICKEN NOODLE SOUP WITH WOOSTER SAUCE
I love the Fall, the change of seasons, the excitement of the Holiday Season and I LOVE SOUP! Such a perfect time of the year for a lovely warm bowl of yumminess. This is a simple recipe. It can be used with left over Turkey from your Thanksgiving dinner. It is easy, quick and delicious. The Wooster Sauce adds a lovely savory flavor and takes it to another level. I use as much as I like and add even after I put it in the bowl. Enjoy!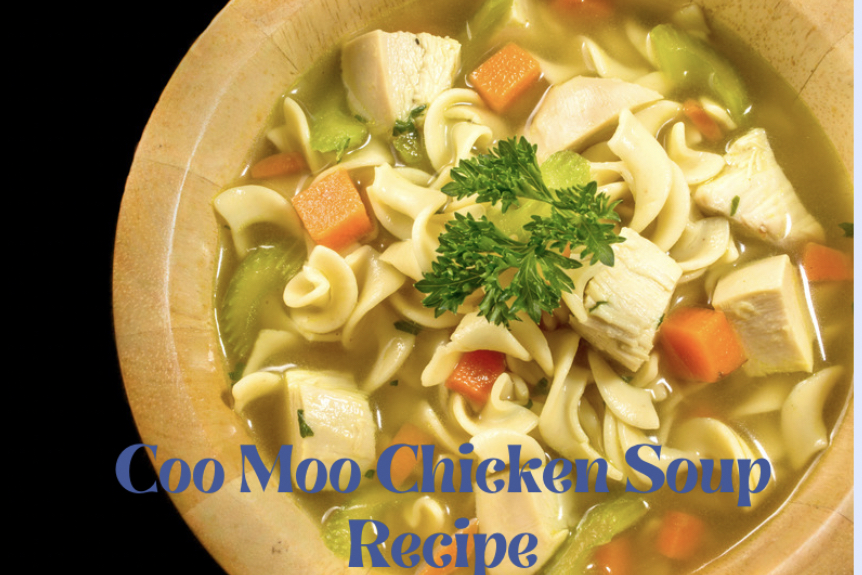 EASY CHICKEN NOODLE SOUP
WITH WOOSTER SAUCE
1 pound of chicken breast tenders or chicken breast cut into small pieces
1 Tablespoon of Olive Oil
1 cup of chopped onion
½ cup of chopped celery
½ cup of chopped carrots
2 cartons (32 ounce cartons) of Chicken Broth
3 Tablespoons of Coo Moo Wooster Sauce
½ of a 12 ounce bag of No Yolks Egg Noodles (or any pasta noodle)
1 tsp of Parsley
1 tsp of Sage
1 tsp of Oregano
Salt and Pepper to taste
This recipe can be made in your InstaPot or on the stovetop.
Saute (use Saute on InstaPot) onion, celery and carrots until softened. Add chicken breast pieces until lightly golden brown.
Add in Chicken Broth and Wooster Sauce. Stir.
Add in Parsley, Sage and Oregano. Salt and Pepper to taste.
Add noodles in the last 30 minutes of cooking.
Cook on slow cooker setting for 5 hours if you are using an InstaPot or cook for about 30 minutes on the stovetop.