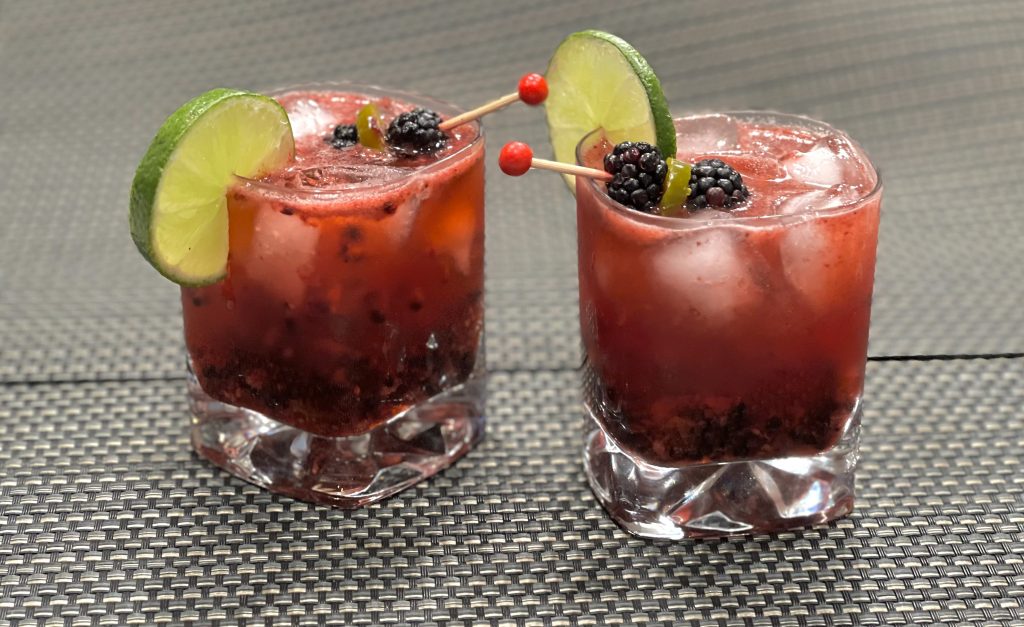 It's a Stampede! It is delicious! Check out our new Coo Mix and Muddle to see our very own Keith Waldrop (@thatguykeyth) mix and muddle this wonderful new cocktail. With the great taste of blackberry, ginger beer and of course our best selling Apricot Habanero Jam you want to be apart of this Stampede! The tanginess of the lime and Tajin around the rim of the glass makes this Stampede a winner!
Here is the recipe:
1 tbs. CooMoo Apricot HabaneroJam
2 oz. Bourbon
1/2 oz. lime juice
4 fresh blackberries
3 slices jalapeños (diced)
ginger beer
Tajin spice
1 lime wheel (to garnish)
1. Rim your Rocks Glass with Tajin
2. Put lime juice, blackberries, diced jalapeño and CooMoo's Apricot Habanero Jam into glass and muddle
3. Add ice, then bourbon and top off with ginger beer
GARNISH WITH LIME WHEEL
MooHoo! Thank you! And Enjoy!