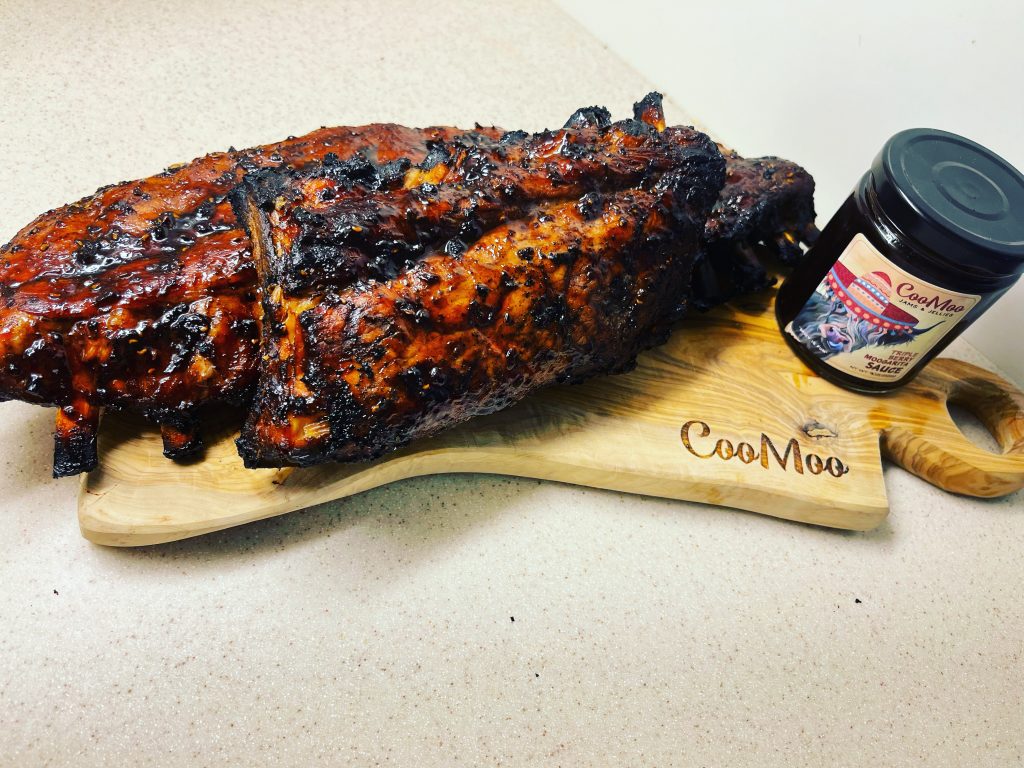 Rack of ribs-your choice (baby back pork ribs pictured above)
1-2 Jars—Tripleberry Moogarita Sauce
Spices—your choice
Tthe back of the ribs. Rinse the ribs and dry them. Use your choice of spices. I use salt, pepper, cumin, chili peppers, garlic salt and onion powder. This is totally up to you. Whatever spices you like.
Heat the grill until it reaches the 320 degrees. Wrap the ribs up in foil and fold the top of the foil into a tent. Leave a little opening at the top for air to escape. Leave on the grill for 1 1/2 hours to 2 hours, turning often.
Take the ribs out of the foil tent and put them directly on the grill. Brush the Triple Berry Moogartia Sauce on top and close the top of the grill. Brush more sauce on every 10 minutes and let the sugars in the Sauce caramelize on the ribs. Do this for at least a half hour. The ribs should start falling off the bone. Take off the grill and let the ribs sit for another 10 to 20 minutes. ENJOY!!!