This is one of the most delicious things you can eat on this planet and the simplest to make! Seriously addicting but you will never want to eat your bacon any other way!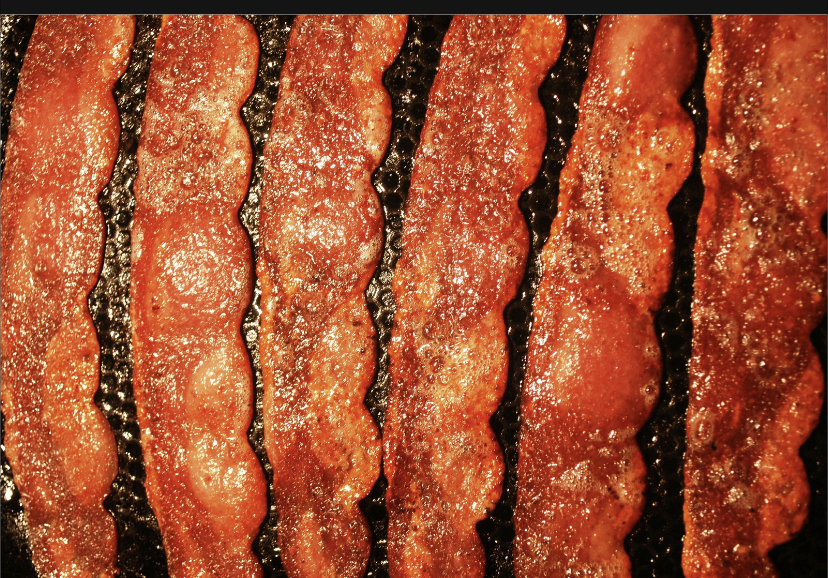 Ingredients:
Bacon (your choice)
Coo Moo Jam (your choice)
Instructions:
Prepare the Bacon however you like. I personally like to bake mine on a foil lined cookie sheet (with rim) lined up on a wire rack and baked in a 375 degree oven for about 25 minutes. I like my Bacon pretty crisp so the time may vary depending on how you like your Bacon cooked.
Once the Bacon is cooked the way you would like take a spoon of Coo Moo Jam and slather it on the hot Bacon. It will melt and give the Bacon a beautiful glow. Serve.